A Guide to Overcoming Phobias
In this phobias guide:
Experienced hypnotherapist Faith Waude DHP has treated thousands of people for issues such as fears and phobias. Writing exclusively for Psychologist World, Faith takes us through the psychological techniques you can employ to self-help yourself to overcome those fears forever...
In This Article:
Overcome your phobia with this self-help guide by hypnotherapist Faith Waude.
This article is available to members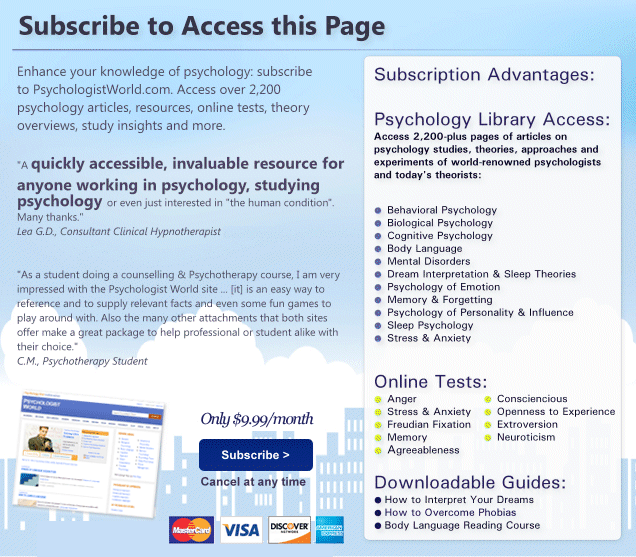 Existing User? Login
See Also: