The Perfect Smile
How the perfect smile can improve your communication.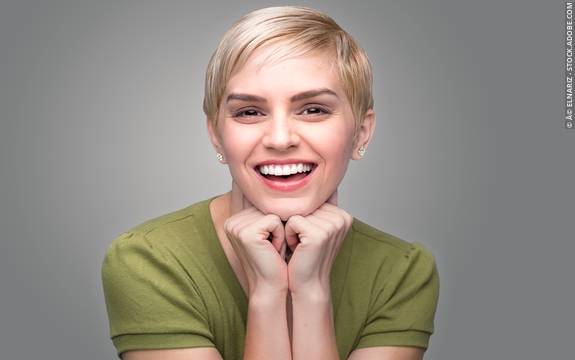 Never underestimate the power of a smile.
What does your face look like when you think no one is looking? Most of us wear a habitual face that reflects our inner mood. If you're often tense and worried, your usual face will reflect that with frown lines on your forehead and lips that turn down at the corners. If you're generally upbeat and happy, your face will reflect that, too. The corners of your mouth will turn up and your expression will be smoother and more approachable. People naturally trust those that smile at them. A smiling face is welcoming and inviting. It makes people feel good. The smile is such a universally accepted feel-good symbol that Howard Ball's 'smiley face' which consisted of two dots and a curved line swept the entire world. Even the ubiquitous smiley buttons bring a smile to our faces and make us feel good.