Body Language: Appearance
What your posture and position body language say about you.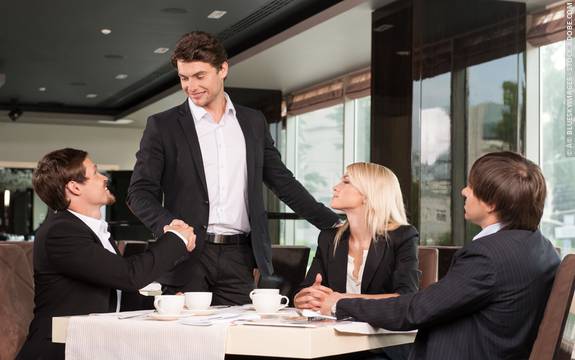 It may seem odd to discuss the clothes that you wear and your grooming in a book about body language, but those two things are a vital component of the messages that you send out. How you choose to present yourself will affect how others see you. It's a well known fact that attractive people are perceived more positively than those that seem unattractive - but there's far more to being attractive than the looks that your parents passed down to you. You can affect how you come across to people by the care that you take with your appearance.
Sign up to access this page
Instant access to the best psychology content on
Sign up for access to
Body Language: Appearance
Sign up for access to
Body Language: Appearance
Access 2,200+ pages of insightful psychology including:

Behavioral Psychology
Biological Psychology
Body Language Interpretation
Cognitive Psychology
Developmental Psychology
Dream Interpretation
Freudian Psychology
Memory & Memory Techniques
Role Playing: Stanford Prison Experiment
Authoritarian Personality
Memory: Levels of Processing
Cold Reading: Psychology of Fortune Telling
Stages of Sleep
Personality Psychology
Why Do We Forget?
Psychology of Influence
Stress in Psychology
Body Language: How to Spot a Liar
Be a Better Communicator
Eye Reading: Body Language
Motivation: Maslow's Hierarchy of Needs
How to Interpret your Dreams Guide
How to Remember Your Dreams
Interpreting Your Dreams
Superstition in Pigeons
Altruism in Animals and Humans
Stimulus-Response Theory
Conditioned Behavior
Synesthesia: Mixing the Senses
Freudian Personality Type Test
... and much more

Psychology Guides including How to Interpret Your Dreams and Body Language Reading
Learn fascinating theories, approaches and studies on key areas of psychology
Self Hypnosis MP3 downloads - experience self hypnosis
Member Praise
"A quickly accessible, invaluable resource"
— Lea G.D., Consultant Clinical Hypnotherapist