Love and Emotion: How Love Happens
A look at the types of love in relationships between partners, parents and family members, and how gender can affect the like or love we feel for best friends and partners.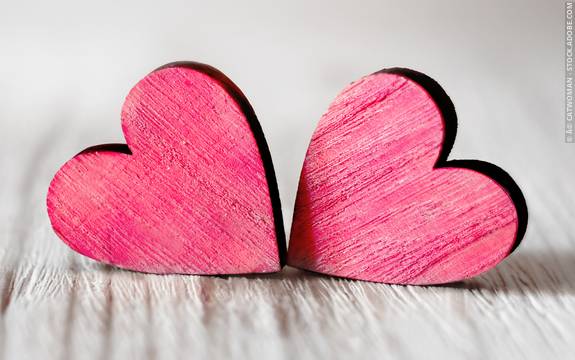 How did Rubin's scale 'measure' the difference between 'liking' and 'loving'?
Of all the ideas and concepts we come across in life, perhaps one of the most difficult to describe in any reliable wording is that of 'love'.
The Ancient Greeks classified love into the types we feel between sexual lovers, friends and divinity, but first we must distinguish between a liking for someone (for example, a work colleague) and its progression into the love we feel for a partner, or family members.
Sign up to access this page
Instant access to the best psychology content on
Sign up for access to
Love and Emotion: How Love Happens
Sign up for access to
Love and Emotion: How Love Happens
Access 2,200+ pages of insightful psychology including:

Behavioral Psychology
Biological Psychology
Body Language Interpretation
Cognitive Psychology
Developmental Psychology
Dream Interpretation
Freudian Psychology
Memory & Memory Techniques
Role Playing: Stanford Prison Experiment
Authoritarian Personality
Memory: Levels of Processing
Cold Reading: Psychology of Fortune Telling
Stages of Sleep
Personality Psychology
Why Do We Forget?
Psychology of Influence
Stress in Psychology
Body Language: How to Spot a Liar
Be a Better Communicator
Eye Reading: Body Language
Motivation: Maslow's Hierarchy of Needs
How to Interpret your Dreams Guide
How to Remember Your Dreams
Interpreting Your Dreams
Superstition in Pigeons
Altruism in Animals and Humans
Stimulus-Response Theory
Conditioned Behavior
Synesthesia: Mixing the Senses
Freudian Personality Type Test
... and much more

Psychology Guides including How to Interpret Your Dreams and Body Language Reading
Learn fascinating theories, approaches and studies on key areas of psychology
Self Hypnosis MP3 downloads - experience self hypnosis
Member Praise
"A quickly accessible, invaluable resource"
— Lea G.D., Consultant Clinical Hypnotherapist